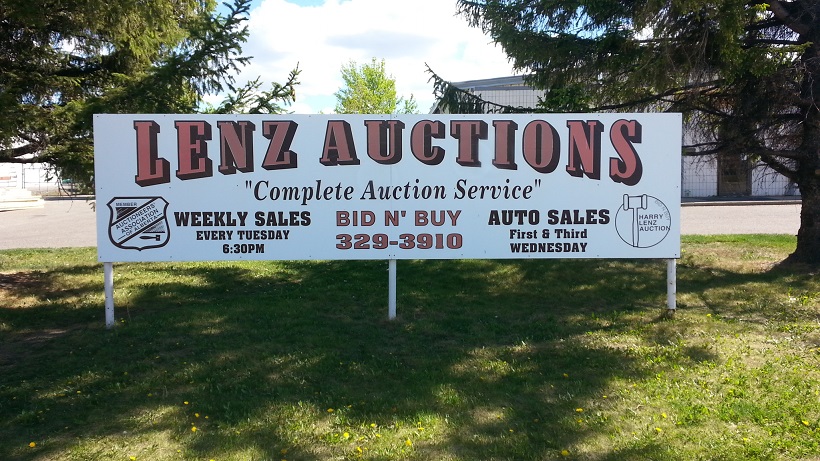 March 1 Update: We regret to inform you that, due to the continuation of COVID 19 business restrictions, Lenz Auction will remain closed until further notice. Please think of us when we are able to open again. We welcome back your business as soon as current restrictions are lifted.
For inquiries, please call 403-329-3910 between 9:00 am and 10:00 am Monday through Thursdays.
Our auction specializes in liquidation, bankruptcies, estate and vehicle sales, consignments from a complete household, down to a single item. Serving the community of Lethbridge since 1976, this family owned and operated business provides the city and surrounding area with quality auction sales. Weekly Tuesday sales and two car sales first and third Wednesday each month.